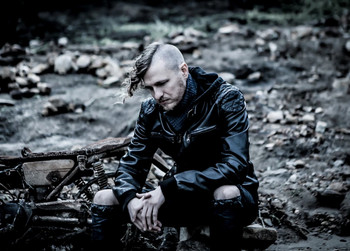 December Fades is the moniker of Los Angeles singer-songwriter, multi-instrumentalist, Kevin Rogers. He has created a refreshing musical approach that is cathartic, inspiring, and radio-friendly. Every element of the music is carefully carved to perfection; combining dynamic, unforgettable melodies, poetic lyrics, and rock and hip-hop style drumming. Each song is has its own feel and flavor, painting ornate soundscapes that cross multiple genres.
With the recent release of his debut music video, "Crash and Burn", things are looking very promising for this rising star.
https://www.decemberfades.com/
AnR Factory said, "December Fades captures that raw melancholic alchemy from . . . artists such as Radiohead, Placebo and Portishead." ". . . Imagine a more melodic, stripped-back ethereal version of
Nine Inch Nails. . ."
December Fades is planning a west coast college tour for 2019 and will be bringing in drummer Matt Barreca. In the meantime, have a listen to Is It Love EP, available on Apple Music, Amazon, and Spotify.