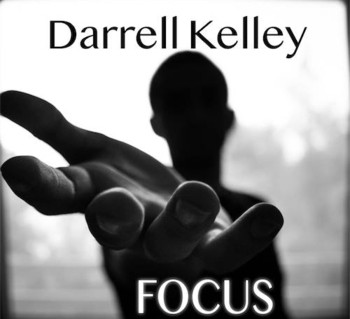 The message behind Darrell Kelley's music inspires others, touches hearts, feeds the souls, and influences lives for the better.
American Gospel music is a big business, and has been part of the business plan of American Christianity for more than a century. As the American Christian Community has strengthened its ties together, the various forms of Gospel have come into their own. Darrell Kelley was born and raised in Boston and had joined this tradition through his own efforts as a pastor, businessman, author and now musician.
After years shepherding a flock of believers as a Bishop and Pastor in Morrow and now owning multiple restaurants in Georgia and Florida, Kelley entered into the music industry in a major way with the release of his first singles "Unity" and "Believe in Something (Kneel)" earlier this year. In just a few months he has already left his stamp on the Gospel music scene, and his newest single "Focus" is putting his name on people's lips all over the country.
https://www.facebook.com/darrellkelleysmusic
"As a musician and a Gospel entertainer, I really and truly believe we need to stand up for what we believe in," Kelley said. "We need to come together as a country and stop being divided. I write music just to spread a positive message. I don't believe in doing music with violence. I have the right music that is good for people to help them understand the positive message I'm bringing. I want to continue to write music and continue to sing positive things in reference to anything that is primarily negative. I want to turn those things into something positive, if I can. I've always been someone who has a voice to help out a situation by speaking out about it or singing about it."
"You're an individual at the end of the day, so don't let race or religion take away your character," Kelley said. "That's why I'm doing what I'm doing, to spread that message. Gospel music has always been done by those who hear the calling in their hearts. The business has grown up around that. I have that calling in my heart."