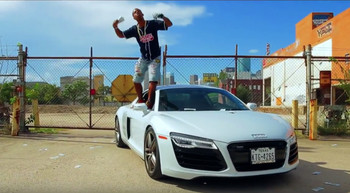 Hailing from Louisiana, up and coming artist "GhostWryter" brings a refreshing new sound with the release of his latest album "27 DARVIN". This album features exclusive performances by Max Minelli and R.E.A.L Chosen. Containing multiple producers, this gives the listeners a variety of sounds to enjoy.
Opening up the album with the hit "Swang", GhostWryter instantly engages his fans with his music and style. This track flows into "Motivation". A track which sends a message to the average American just struggling to get by. After, the album speeds up with "October 1st", a track dedicated to a very important figure in his life that recently died October 1st.
GhostWryter emphasizes his lyrical mastermind in each track and doesn't leave anything to question.