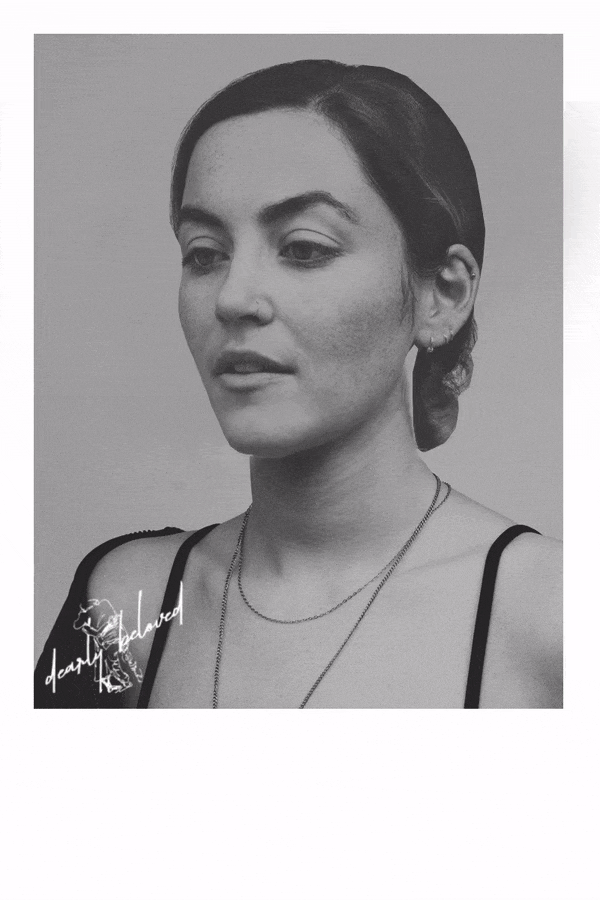 Saint Clair is today sharing the Ed Cares (CHILDCARE) remix of latest single 'I'll Stay' – listen here. This is his re-working of the fifth and final single from new EP, 'D2' – out now via Saint Clair's own Dearly Beloved imprint which takes its logo from a drawing sketched by her grandfather, the artist Feliks Topolski.
CHILDCARE – the infectious London four-piece in which Saint Clair incidentally also plays bass – felt like an obvious choice for a remix and a unique way to bridge the gap between the two projects. Frontman Cares, who has recently remixed tracks by the likes of To Kill a King and Jagara says of working on 'I'll Stay': "Emma's (Saint Clair) obviously got one of the best voices in the biz so when she takes time off the CHILDCARE touring treadmill she makes beautiful music that I've wanted to remix for a while now. The strings could have worked as a track on their own and all the sounds were sonically on point which made my job a fairly easy one. I added some pots and pans and a few vocals and that was that."
Saint Clair – named after her mother's Scottish ancestry – is the alias of French-speaking North Londoner Emma Topolski. The first in a family of painters, actors and journalists to pursue music, her professional trajectory began as a gigging jazz singer, as she puts it, "Playing three or four times a week, getting ignored in the corner of a five-star hotel". A testing stint, it now more than repays itself in Saint Clair's easy integration of a love for old standards, soul (Stevie Wonder) and classic rock (The Beatles), with her affinity for the electronica-rooted modern soul of the likes of Son Lux and James Blake.