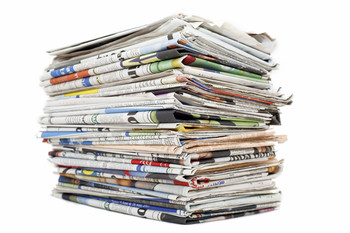 FUTURE USSES: Decibel Streams The Existential Haunting From Ambient Sludge Rock Trio Featuring Members Of Intronaut And Bereft
"The members of FUTURE USSES weave vibrant, post-rock-inspired soundscapes that shimmer and dissolve in warm feedback and static… The trio have no shortage of sounds to explore on the album, and they delve into all sorts of territory to craft a sonically diverse record that challenges perceptions of heaviness." — Decibel Magazine
Full Album Stream: Future Usses – 'The Existential Haunting'
Idle Bloom Premieres New Single, "Exposure" via New Noise Magazine
Idle Bloom are an indie rock four-piece that explores sound texture with cascading guitars, lush harmonies, propelling drums, and a fierce range of emotive sincerity. Founded in 2014, the band consists of guitarist/singer Olivia Scibelli, bassist Katie Banyay, drummer Weston Sparks, and guitarist/singer Gavin Schriver. They were named by Rolling Stone as "an underground Nashville band reclaiming Music City," and have drawn comparisons to Dinosaur Jr. and Belly. Years of touring DIY communities and venues nationwide has grown Idle Bloom into a tight group that is both captivatingly noisy and tunefully melodic. In 2015, they released their first EP Some Paranoia, followed by Little Deaths, their debut album in 2017.
James Taylor Inspired Sweeping Acoustic New Single
David Ayscue is a Los Angeles-based singer/songwriter whose stirring voice and intricate guitar playing recalls the works of John Mayer and James Taylor. His songs paint vivid portraits of life as a young adult — the loves, characters, anxieties and adventures that have all colored his journey so far.
Fall Out Boy Return Home To Play Biggest Show Of Their Career At Wrigley Field
On Saturday night (9/8), Chicago-natives Fall Out Boy performed the biggest show of their career at their iconic hometown venue Wrigley Field as part of their headline arena 2018 MANIA Tour.
The field saw a full house of fans all watching the band play one of their biggest U.S. tour dates in their career. The crowd went wild over the set that included a song off their Chicago homage Lake Effect Kid EP and career spanning hits such as "Dance, Dance," "Centuries" as well as pyrotechnics and fireworks. Of the show, the Chicago Sun Times hailed, "…this was a hometown show like no other: For a punk band that began in the northern suburbs nearly 20 years ago, headlining Chicago's most hallowed stadium was a sort of coronation."
VIDEO SUBMISSION: Cellus Hamilton – Eyes off of You
Cellus Hamilton has been extremely busy this year. Already, he has released an EP and a series of music videos to keep his fans engaged and to also attract new ones. Releasing a new single each month, Cellus Hamilton remains one of the most consistent hip-hop artists to navigate the underground scene.
New Video! Keith Wallen "Summer Sunday"
"Summer Sunday" demonstrates a different side to Wallen's musical persona. The songwriting is nuanced and diverse but no less powerful. He gets most of his writing done at home, alone with his acoustic guitar and piano.