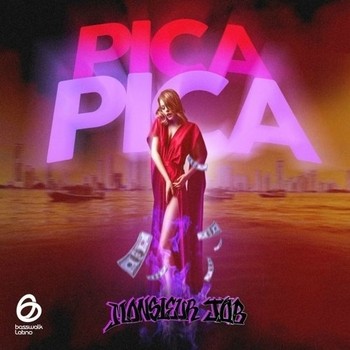 Sleek, stylish and full of life, Monsieur Job teams up with the like minds No Mercy and Vojke Djans to make the sweetest single of the summer in "Pica Pica," an urban pop track that is almost guaranteed to get your hips shaking and your heart beating to its pulsating beat. There's been such spirited debate over Latin music's place in the pop lexicon in the last five years, and bands like Monsieur Job have been doing their part to make sure that not only are Latin rhythms present in our modern day western soundtrack, they can be a dominant force to be reckoned with. "Pica Pica" might be a simple pop song to some, but for those of us who know better it's a symbolic "state of the scene" confirming what we already know.
https://itunes.apple.com/us/album/pica-pica-single/1408652014
Monsieur Job is made up of three individuals, but collectively they come together to make one singular entity of soulful inspiration. You can tell that each one of them has been devoted to music for the majority of their lives, and when they get together with cats like Vojke Djans or No Mercy in the studio, it's like witnessing nearly a half dozen monks come to prayer together. The energy in the room is powerful, and it can be felt just as vividly with every listen of "Pica Pica," regardless of the venue or setting it's heard in. For musicians like these, it isn't enough to make a song catchy; we need to feel its textures, embrace its harmonies, and in this case we're able to do both quite intimately.
Internationally critics cannot stop talking about this song and Monsieur Job's burgeoning status as the biggest Latin band in the world. "Pica Pica" certainly excels at shooting a much needed bolt of lightning into the Columbian music scene, which has been criminally overlooked amidst all of this renewed interest in a genre of music that originated extensively from the region. I'm just an American music journalist, but from where I sit there isn't a band more deserving, a group of artists more adept and prepared to take up the mantle of leadership, than Monsieur Job is, and they prove as much with this song and their management of its success.
Whether you're a huge Latin music fan or not, familiar with the Columbian sound or a neophyte to its exquisite capacities, "Pica Pica" is a fun pop single that you're going to want to make a point of picking up before the summer comes to a close. I've found that when it comes to discovering new artists, we can't be inhibited about discovering the genres that have inspired them, no matter how foreign (literally and figuratively) to us they might be. Monsieur Job aren't finished introducing the world to the music of their home as interpreted through the lens of their unique and multifaceted artistry, and I can't wait to see what they do next in their exciting crusade. Keep a close eye on this bunch, they're making some big moves right now.
Monsuier Job's music has been heard all over the world due to the radio plugging services offered by Musik Radio Promotions. Learn more – https://musikandfilm.com/
Lori Reynolds