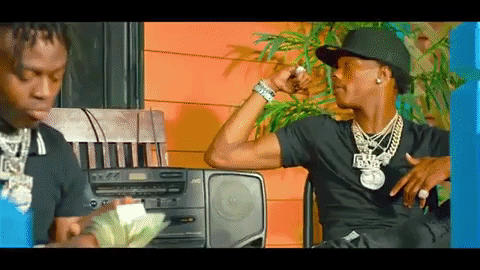 Paper Lovee teamed up with fellow Atlanta native, Lil Baby for the video release of his "No Socks" music video. The Alphamale Visuals directed video is themed around the classic 90's comedy Friday.
Earlier this month, Paper Lovee released his debut EP, Waiting to Exhale. The exciting new talent called on a few friends and music's hottest acts, Lil Baby, Yung Bans, YNW Melly, and Dae Dae to assist him on the 15 track project. Paper Lovee first splashed on the scene with his hit record "Here 4 Ya," which featured a brilliant sample of KC & JoJo's "All My Life." Soon after announcing his signing to 300 Ent via Billboard, Paper Lovee caught the attention of XXL, VIBE, Hot New Hip-Hop, Rap Radar, Singersroom, Hip-Hop DX, Elevator, and many other media outlets.
Take a look at the "No Socks Ft. Lil Baby" music video below and take a listen to Paper's debut project, Waiting to Exhale.