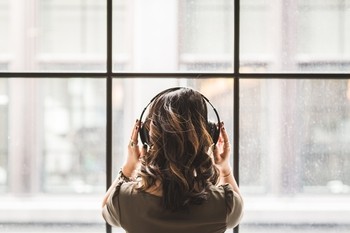 Some people seem to be blessed with the ability to locate brilliant new music like magic. Others have friends in the industry who give them inside info, and then there are those that are happy with the weekly Discover playlist Spotify gifts them.
If you fall into none of these groups, then take a break from enjoying online pokies and make some notes! I've collated a number of different ideas from all over the internet to help you find some tunes to get your toes tapping. Some are fairly obvious, others may never have crossed your mind, but they'll all get the job done.
Browse a Best Of List
If you are exploring a new genre or era, or you just want to broaden your horizons, a guided tour may be just the thing.
Take a look at lists like Rolling Stone's 500 Greatest Albums of All Time, for example. You can fill out your knowledge of different performers with some of the most popular music of all time, and you may well discover a new passion for a band you've never heard of.
Make Time for Music Review Sites
If you can, find a site that has tastes that match your own, although finding ideas different to yours may do more for your music knowledge.
Sites like Metacritic Music gives you an average of critical reviews, so it makes for a great place to start. You can easily identify universally acclaimed songs and artists, and find out who's music is making waves, as well.
Consequences of Sound has a letter-grade system in place for their reviews, and you can stream new tracks as they're released here too. They're sometimes at this site before they hit iTunes or Spotify, so check in often.
The Rest of the Web
The Internet really, really wants for you hear music you don't know anything about.
Bandcamp, for example, names its best new music each month in a variety of genres. You'll be looking at the Best Hip Hop for the month of February, or the Best Ambient Music for March.
Although Pandora may show up in your Google search below the jewellery brand of the same name, it is still one of the finest custom radio services around. Just tell it what kind of music you already like and it will create a whole new station for you. For results that are less obvious, input a band that you've only recently happened upon and enjoyed.
Sit and Listen to a Soundtrack
Music rating sites have to work through everything as it gets released, but soundtracks act like curated samplers of a certain sound. Think of films and shows you've loved, and start exploring.
Get Creative with Spotify Searches
There are many features in Apple Music and Spotify that let you find new music, and some don't even use algorithms! If you haven't yet searched Spotify for super specific playlists just to see if they exist, you are missing out on the best part of this app!