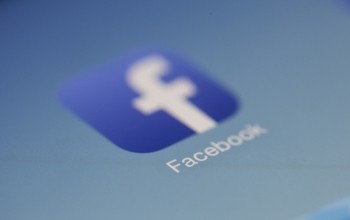 What do you use your Facebook account for? Given how many of us are using it, with most of us checking in a couple of times a day, it's interesting that the site acts as a kind of dissociative muscle memory as we almost dutifully give the posts our close friends and family make our digital thumbs up.
Increasing the joy factor in our lives seems to be a major priority for all the social media companies, with most stating that their goal is to facilitate connections between ourselves and our communities. Granted, some have managed to do the exact opposite, driving us further from one another as we look upon the highlights reels that other people's accounts, as well as our own, seem to be primarily concerned with. But will the recent announcement by Facebook that it is going to be integrating music more deeply into its platform make a difference?
Even expert punters who spend a lot of their time at the many betting sites available online would be hard-pressed to make a good guess!
New Music Experiences on the Platform
Tamara Hrivnak, the Head of Music Partnerships at Facebook, posted about the foundation being laid for a better music experience on the platform recently. She alluded to the multiple deals the company has agreed to with the music industry since she started working there in January 2017 as well.
Two New Features
The first of the new features is called Lip Sync Live, a carbon-copy in the best Facebook tradition of adopting the core usefulness of another company.
In this case it is the sing-along application called Musical.ly, which was recently sold to a company in China for US$1 billion, and is said to be enjoyed by as many as 50% of children in the USA. With it, you can turn your smartphone's camera to yourself as you add your karaoke stylings to a song you've selected.
The second is going to be made up of a brand-new option which allows you to legally add music to videos that you upload. Now, finally, Sia can sing the soundtrack to your getting over your ex and living your best life!
Facebook Is Dipping Its Toes Into the Water
Both of these are fairly safe bets, and early explorations into what Facebook has promised will be even more features related to music in the near future. And, just like the Spotify integration that Instagram, a Facebook subsidiary, just released, which allows you to post what you're listening to on Spotify to your Story, they both point to the performative essence which defines social media.
Telegraph Your Taste In Music
These new features are there to allow you to make your musical preferences known, as well as augment the self-expression that Facebook provides a platform for.
If you can put aside your feelings about these social media platforms and their tendency to be problematic culturally or geopolitically, what's wrong with sharing what you're listening to? You can add an amusingly counter-intuitive backing track to a video for your loved ones to enjoy, and can finally get the feedback you need about your vocal range!