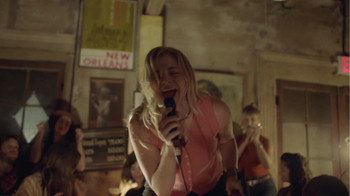 GIVERS have released a live video of their latest single, 'Love Is Like A Fire'. The track is the second to be taken from their upcoming EP Movin' On, out August 3rd via Glassnote Records.
The video sees the band showcase their distinctive live presence and effortless energy in the intimate setting of New Orleans' Preservation Hall. A blend of vibrant rhythms and ethereal vocals, the track flows seamlessly through hook-laden verses before ascending into a soaring, euphoric chorus. As with their previous releases, the track showcases their distinctive talent for drawing on eclectic influences and channelling them into beautifully artistic and infectious sonic creations.
'Love Is Like A Fire' is the second single to be taken from their forthcoming EP Movin' On, which was produced by Dave Cobb and Eric Heigle and recorded at the iconic RCA Studio A in Nashville.
Since their breakout 2011 release In Light, GIVERS have embraced a vision of life and love that, in the band's early years, bubbled with the optimism of unchallenged youth. Formed in 2008 in the sweaty dancehalls of Lafayette, Louisiana, GIVERS knew right away that they had something special. Crafted from the improvisational and dance-fuelled atmosphere of the area's zydeco, Cajun, and jazz cultures mixed with an affection for new wave, funk, and world music, the infectious results brought a quick rise to the spotlight for the young band.