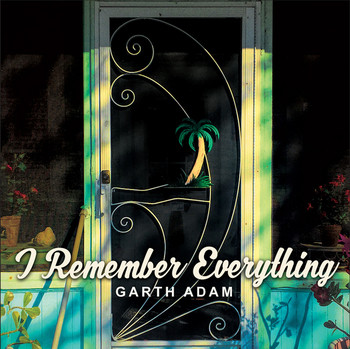 The new EP is called "I Remember Everything". I usually only comment on how and where it was recorded but this time I want to use this moment to talk about friendship, recording and guitars.
The first three tracks of the EP were recorded at Linear Recording in Leichhardt, Sydney. I love this place and I have been going here many years. My friends Theo, Dave, Brendan and Doug have been helping me record here for almost a decade. For all their incredible time and effort I have really only been able to pay them in wine and dinners.
As I was getting ready to record this EP, I found a note written to me from a guitarist in the US in October 2010. At the time America was in the height of the last recession and people were selling their stuff just to keep afloat. I bought his Gretsch 6120 in candy apple red for the bargain price of USD $1,500 which was about $1,000 off regular retail. He needed the money and I had always dreamed of owning one of these. I knew it was a difficult decision for him to make and he vetted me pretty well on Ebay before he agreed to sell it. I hope this recording and the others over the past years since then feel like I have made good use of his guitar.
The last track on the EP called "Seawall" was an unexpected bonus. On the insistence of my partner Shannon I bought $20 worth of raffle tickets at a school music fundraiser and won 5 hours of recording time with an engineer at a community-owned studio at the Bondi Beach Pavilion in Sydney. I called my friend Dave and said why don't we do a co-write track here for the fun of it?
I contacted David Walsh who he told me used to be an engineer for many years but gave it away a few years ago to sell bikes and so he could have a life with ordinary hours for his family. Only Vampires spend more time working at night than studio engineers.
I sent him a track from the last EP and set up a time to record. We met him at the studio, shook hands and almost immediately he revealed that he had been nervous about doing the session. As a fellow school parent, he had totally been talked into being part of the prize. He told us that when he heard the earlier track he said to his partner, "What have I gotten myself into? These guys are professionals!" That summation may be up for debate, but we all sure got on well from that point onwards.
At the very same time we were in our soundproof recording booth behind Bondi Beach, a bar mitzvah for more than 200 kids was going on in the courtyard right outside the studio door – replete with large jumping castles and DJs pumping out sugary pop music. In addition, there was an open-air concert on Bondi Beach featuring the John Butler Trio and Xavier Rudd to another 5,000 people. Bondi was certainly the entertainment centre of Sydney for that brief afternoon.
Once the "Seawall" tracks were done Dave assembled and edited them at his home. He is usually a film editor so this music edit was a new thing for him. Once his job was done, he sent it on to my producer Melvin Tree to complete the final mix with the other three tracks and it was done. I hope you like it. – Garth