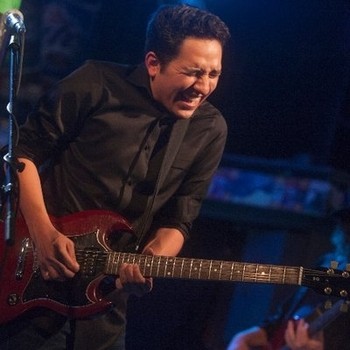 Prodigiously gifted singer, songwriter and guitarist Joel Hernandez is just 20, but the pop-rock wunderkind has already absorbed a lifetime of music. Growing up in El Campo, Texas, he soaked up the region's diverse soundscapes. Through his multi-generational musician family, he learned how to be a thoughtful and emotive songwriter.
Joel's debut is rife with standout tracks. On the bluesy pop rocker "So Young," he shares a wisebeyond-his-years perspective on young relationships. "That's about living in the moment with the people in your life because, as bitter sweet as it is, you know they'll leave your orbit soon," Joel says. The amorous "It's Only You" smoothly melds urban pop to atmospheric rock. The after-the-love-is-gone ballad "Where Are You Now?" tugs at your heartstrings and sticks in your ears like a Top 40 hit from the future. The anthemic "Spirit Of Summer" celebrates being young with irresistible pop-rock hooks and undeniable melodies. Joel showcases his bluesy roots on "Can't Get Through" which boasts a sleek pop chorus a la John Mayer.
"The album reflects all the different styles of music I grew up with. Back home, you could go out any night of the week and catch two-step music, blues, hard rock, salsa, and Tejano. All these flavors shaped me, and that's the diversity I wanted to share on my album," Joel says.
This is Joel's first foray in the pop-rock arena, and he's doing it with an album of flair, dimension and depth. Joel reflects on this milestone saying: "This is a big step to a career in music, and I'm so excited to get out there and share this album with everyone. It feels like this has been a lifetime in the making."
https://www.facebook.com/JoelFanPage
https://twitter.com/_JoelHernandez
https://www.instagram.com/_joelhdz_/