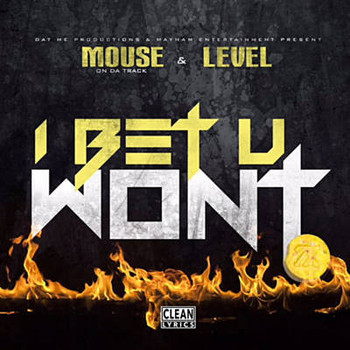 People are still buzzing about "I Bet U Won't," one of the top hits from Level and Mouse On Tha Track's collab album, Get It While It's Hot. The track has racked up more than 2 million views on a viral Instagram post, and its music video has reached over 4 million total YouTube views. Mouse's production on the song, packed with deep bass hits and percussive background vocals, develops an infectious beat that leaves everyone dancing.
https://www.shazam.com/track/270650994/i-bet-u-wont
Energy is high from the jump in the "I Bet U Won't" music video. Dancers show off their footwork, vibing to the music as Mouse repeats the hook "I bet you won't." A skit in the middle of the video, adds an element of humor to the track, followed with more shots of the dancers displaying their moves as Level raps to the beat.