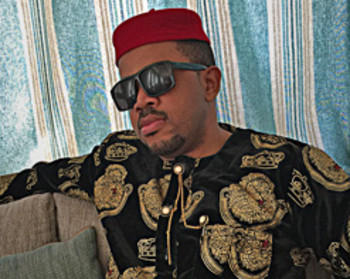 UK-based rapper, singer, and songwriter DR. SNIZZ not only has big plans for his personal music endeavors, but the industry as whole. Known to his patients as Dr. Uche Thompson, DR. SNIZZ has taken up a music career and created his own company, SNIZZ Records, alongside his work as a medical doctor. SNIZZ mixes R&B style with rap and Afro-pop elements, influenced by his Nigerian heritage, to create an original sound flooded with positive energy.
While teaching medical students at St. George's University in Grenada, DR. SNIZZ traveled many areas of the Caribbean, allowing the vivid sights and cultures to inspire his music and cinematographic style. In 2015, he moved to the UK to maximize his success in the music industry. SNIZZ's life as a music professional has only improved since, performing at the popular Felabration, an annual afrobeat music festival celebrating the legendary Fela Anikulapo-kuti, as well as fashion shows and other local events. His latest single "Stand Tall," produced by Jay Hindley of EY3 Records, features inspirational lyrics that uplift the spirits of all who listen.
http://www.facebook.com/DOCTORSNIZZ
The "Stand Tall" music video begins with Dr. Thompson's transformation into DR. SNIZZ, as he trades his stethoscope for a pair of shades and the night life. Shots of SNIZZ singing "stand taller than the mountain" all over England- from the beautiful coast of Morecambe, Lancashire, to the iconic scenery of London- perfectly illustrate feelings of power and perseverance present in the song. SNIZZ's later face-off with the video's antagonist shows that success comes from treating others with respect and standing tall in the face of adversity.