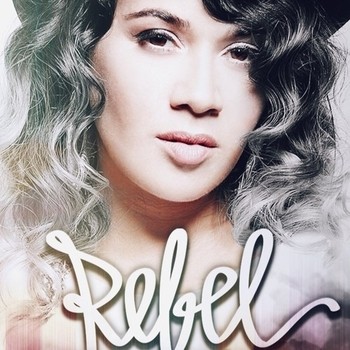 The name is SONIwithanEYE, don't wear it out! Born and raised in Queens, NY, Soni was put on this earth to sing. Both her parents being musicians, it wasn't long before she discovered her talents. It all started in church, singing in the choir during her time as a catholic school girl. Soon enough, she found the same success with piano and guitar, and the combination lured her into the world of songwriting and performing. Her palette grew in a wide variety of ways, taking akin to everything from Led Zepplin and The Beatles to Michael Jackson and Madonna.
With such an eclectic musical landscape, she's coined a term for her all-encompassing sound: Hip-Rock. What exactly does Hip-Rock sound like? Soni spells it out for us in her angst-ridden new single, "REBEL". Channeling her strong personality and endless swagger, "REBEL" is a declaration of independents for the vengeful youth. In the field of production, there is a fusion of organic instruments and tasteful sampling which attracts a natural crossover between underground and mainstream art. Featuring a boot-stomping beat, raunchy guitar riffs, and a sultry yet soulful vocal performance, Soni has crafted a teen anthem with a yin/yang feel that is key to her quintessential Hip-Rock sound.
The "REBEL" music video serves as the perfect visual representation for the track. Soni's dominant female presence is sewn into its fabric with the help of her female-only cast. Her crew struts down the block with gang-like intensity, physically obliterating anything that stands in the rebels' path. As the lead single and title-track off her upcoming debut album, Soni is sure to turn heads with "Rebel" at the helm.