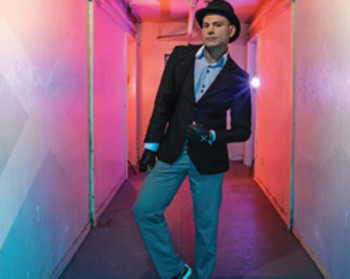 With his video for "Runaway", viewers were treated to the birth of a pop prince in front of their eyes. His prowess in both singing and dancing has set Xavier Toscano apart from the pack in the Bay Area scene, and a true love of top 40 with the belief that pop music is the soundtrack to our lives is what drives his pursuit of crafting the perfect hit.
The pursuit continues as he teeters the line between timeless and contemporary in his new single, "Never Wanna Leave". Embedded with the kind of entrancing production that bumps and bounces on the same coin that shines like a polished pearl, it is impossible to stand still while listening to this all-encompassing track. Xavier delivers a hook-heavy vocal performance that is sure to never leave your head as blaring synths and "wubbing" basses fire off like cannons around him.
Toscano's expertise doesn't end there. In the "Never Wanna Leave" video, he leads a team of dancers in translating each beat into body language. Directed by long-time collaborator Benjamin Jones, the team kept a black and white theme to ensure that nothing takes away from the purity of the choreography. Exhibiting a raw passion in every step he takes, it is evident that Xavier Toscano is gearing up for the world stage. The video comes to a close with the team dancing on a rooftop, inspiring just the kind of action the song calls for.