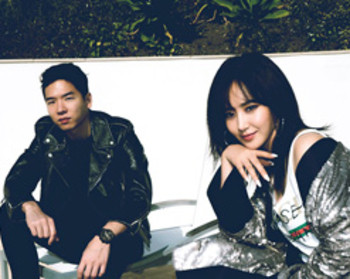 Korean popular music is wide, ambitious, and varied, and loaded with great songs and colorful talent. Alas, it doesn't intersect very much with U.S. pop, but as more and more Americans wake up to the excellence of contemporary Korean artists, that unfortunate reality is bound to change. When it does – and it certainly will – you can expect Raiden to be riding the wave. The young songwriter, beatmaker, producer, and multi-instrumentalist continues to build bridges between Asian and North American music. "Always Find You", his latest, is also his sturdiest: it's a dazzling, irresistible electropop confection that's bound to find audiences on both sides of the Pacific.
He's joined on the track by one of the most identifiable figures in Korean music – vocalist YURI of the superstar group Girls' Generation. The K-pop sensation has sold over 4 million records worldwide, topped the Korean album charts four times, and, in a sign of their growing international audience, placed their last four sets on the Billboard Heatseekers charts. YURI (Girls' Generation) is also a film and television performer, and has won several nationwide awards – and an enormous audience of devotees – for her acting. She's also distinguished herself as a connoisseur as well as a pop star, contributing to the writing of the Girls' Generation albums and choosing adventurous musicians to work with.
Given that, it was inevitable that she'd collaborate with Raiden. The young artist has, in his short but meteoric career, emerged as a flexible, visionary producer with a distinctive sound and a knack for pop song-craft. "Heart Of Steel", his 2016 single, scored the after-movie for the massive Ultra Korea electronic music festival and earned him recognition worldwide – both Martin Garrix and David Guetta aired the track on their radio shows. "Always Find You" is even more infectious, and it's certain to cement Raiden's reputation as an irrepressible talent who cannot be contained by national borders.