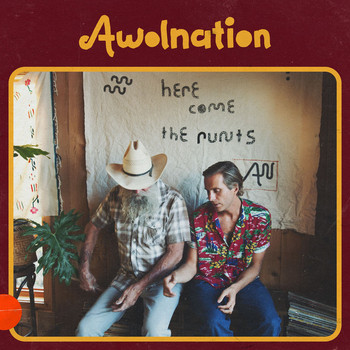 "Handyman," the third single off Six-Time Platinum band, AWOLNATION's forthcoming sophomore album, Here Come The Runts, speaks volumes for just how much the band has grown since their 2011 debut, Megalithic Symphony skyrocketed them to stardom. Tapping into a virgin source of inspiration for the new album, the band is traversing uncharted sonic territory. With "Handyman" leading them into the next epoch of the group, there's no stopping just how fast the ever-contagious AWOLNATION movement will grow.
The band struck a goldmine when their song "Sail" hit commercial radio upon release in 2011. Boasting over 5 Million record sales, AWOL officially reached superstardom beyond their belief, just within the last few years. With the world itself as their fanbase, the pressure has mounted in anticipation of their follow-up release. After 6 years, fans can let out a huge sigh of relief, because it's evident now that it was all worth the wait. "Handyman" has already joined the ranks of their other two singles, "Passion" and "Seven Sticks of Dynamite" as nationwide Alt-hits. With that initial hurdle out of the way, the band has announced Here Come The Runts will be out on February 2nd as well as a Full-US and UK/European tour, keeping them on the road from February-May 2018.
"Handyman" centers around a classic love story filled with dreams, heartache, and nostalgia. Gentle guitars open the tune with frontman, Aaron Bruno, singing in his most delicate head voice. He bursts into melody and rhyme when the hungry electric guitars bite into the beefy chorus, wistfully belting "If only yesterday took place tomorrow." Filmed in beautiful sunny California and directed by Ravi Dhar, the video details a lovestruck couple from the moment they met in their youth to holding hands in the sunset of their old age. According to Bruno, he "finally wanted to tell a good ole fashion love story. We all have the opportunity to be the handyman (or woman) of the heart." When discussing the sound of the new album, the band has expressed their desire to achieve some more organic sounds. frontman, Aaron Bruno stated, "I think people are getting really burnt out on hearing robotic instrumentation and robotic vocals. And while I've never had robotic vocals, I've had a lot of electronic elements." This move is perfectly executed in "Handyman" as acoustic guitars, organic drums and raw vocals meet the structure and phrasing of an addicting pop song.