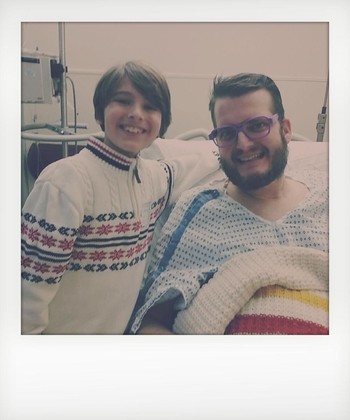 Former theatre/music publicist Stephen Schulman of SASi Public Relations was diagnosed with stage 3 pancreatic cancer on November 21, 2017. He has been having chemo sessions ever since and is currently under treatment at Memorial Sloan Kettering determined to fight this horrific disease.
The Laurie Beechman Presents
A Night For Stephen Schulman
May 14th 2018 at 7PM
407 West 42nd Street New York, New York 10036
and on his GoFundMe page here:
Please join us for a night of music celebrating and raising financial assistance for Stephen as he continues to fight Stage 3 Pancreatic Cancer. 
Come enjoy musical selections from the Broadway world as well as many other talented musicians from across the country. 
Performers include:
The Glamazons 
Marty Thomas
Meryl Sherwood
Josh Zuckerman
Arbender Robinson
Tym Moss
Jeanie Shubitz
Jessica Dillon
David Raimo
Lauren Blackman
Skye Maddox
Matthew Johnson
Rebecca Wilcox-Bilbrey
Mark McDaniels
Beth Arentsen
Tickets are $40 per person and can be purchased at: 
http://www.westbankcafe.com/laurie-beechman-theatre