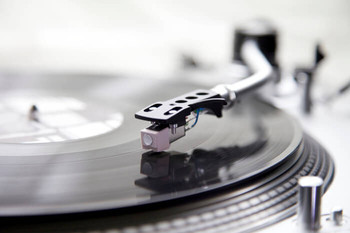 If you are starting out as a musician, and trying to make it in the music industry, then you will already appreciate full well just how competitive and difficult an industry this is to crack. Long days at the studio and playing on street corners mean that you may eventually land your first gig, but this takes time. So, if you are trying to raise your profile as a fledgling artist, then you should make sure that some of your budget goes towards your merchandising. After all, if you want your fans to spread the word and start talking about you, then you need to produce a few items that will jog their memory and get the conversation started.
Make it memorable
Nowadays as the world that we live in is becoming more and more digital, the way that we listen to music and enjoy merchandising is changing. If you want to get ahead when it comes to promoting your brand, then you need to produce merchandise that is relevant, practical and functional for your fans. Rather than just getting a few t-shirts printed, you could consider other options such as cell phone covers, recording your album on a flash drive or even producing pinback buttons. Make sure that you produce merchandising that is as unique and quirky as you and your music. Do not be pressurized by what your friends and family say either, go with your gut and try to think outside the box – that way you can make your mark right from day one.
Build your brand
Being a musician also requires you to start to think like an entrepreneur or businessperson. This means that you need to consider the value of your initial investment in your merchandising and how that this will be of value to you in the future. If you are smart at this stage, then you can reap the rewards later. Consider your favorite bands for a moment, from Lady Gaga to Beyoncé and the Rolling Stones, these artists all have managed to turn themselves into something of a must-have brand. Their music and merchandising is also a way of life for many of their fans and followers. So, start to think how your fans could live through your music. Be sure to share any merchandising updates on your social media channels, and begin building your empire. Any expense now will pay off in the long term, as you continue to raise your profile and expand your follower base.
Breaking into the music industry is tough, even more so as you need to consider how and when you need to start producing your own merchandise. So, put your business hat on from day one. Be sure to make your merchandising relevant and make sure that it is as unique as both you and your music. Next, consider how any initial investments will benefit you in the future – treat your music like a career path and make sure that you build your brand presence if you want to get noticed and sign that record deal.