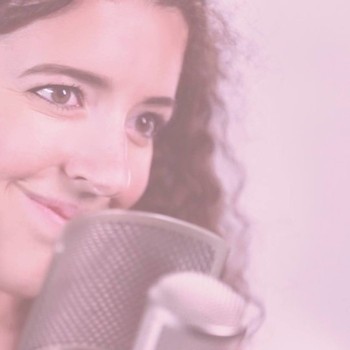 Offering lyrics of strength and hope in these troubled times, Olivia Kellman's pointed inspirational anthem "Voices Need Sound" brings socially conscious songwriting back to the forefront. With the words "Marches in the street/Drummers add a beat/Just wanting to be heard" and "Uncertainty is in the air/Looking at people who just don't care/Do they know or are they scared. . .If this world's unjust/Time is healed by love. . ." she captures this unique moment in America by speaking truth to power – giving voice to both the voiceless who cannot speak for themselves and her generation's desire to change the status quo.
The emerging 24-year-old Chicago based indie artist will be donating proceeds from the infectious pop/folk driven track to the Stoneman Douglas Victims Fund, created in the aftermath of the mass shooting on Valentine's Day at the school in Parkland, FL to help the victims' families, survivors and those impacted by this horrific atrocity as quickly, fairly and efficiently as possible.
Olivia will be making her donation to the fund's GoFundMe page (https://www.gofundme.com/stonemandouglasvictimsfund), which is collaborating with several other organizations to serve victims by maximizing resources and ensuring a victim-centered, transparent distribution process. Broward Education Foundation, a 501(c)(3) nonprofit direct support organization solely dedicated to raising funds for Broward County Public Schools, will serve as the central repository for the Stoneman Douglas Victims' Fund and will organize a local steering committee responsible for setting the fund's distribution policy.
"Just watching these kids in the wake of the tragedy, I felt sick inside – and sick of the fact that nothing has been done after all these mass shootings," says Olivia, who recently released her critically acclaimed debut album On My Way. "I cannot imagine what the kids, teachers and families must be going through. The recent nationwide walkout and the March for Our Lives event planned in Washington, DC and other cities across the country are giving voice to a generation that the policymakers thought would remain silent. My song is about affirming the ongoing need for those voices to be heard, as well as giving voice to those who can't because they have been claimed by this senseless violence.
"I am all for second amendment rights," she adds, "but this is about sensible laws and telling our leaders that we need sensible gun laws to lessen the possibility of more shootings. People in power prefer excuses to concrete action, and that's why these kids need to be heard. 'Voices Need Sound' is my humble contribution to the cause, affirming that we will no longer stay silent, and we have the power, if we just come together against an unjust world."
Olivia originally wrote "Voices Need Sound" in the wake of the Ferguson police shooting and the resulting violence. The opening verse is, "Two sides to every story/Only one gets the glory/While the others in despair." The singer says, "I also started thinking about people trapped
in cycles of domestic violence and other means of oppression, social and personal. I drew on my own experience growing up with a learning disability and as a kid who had been bullied. It grew out of my frustration that nothing ever seems to get done that can change the pattern of violence. Everyone is trying to silence these voices and they deserve to be heard. I'm inspired to see that the tide may finally be turning."