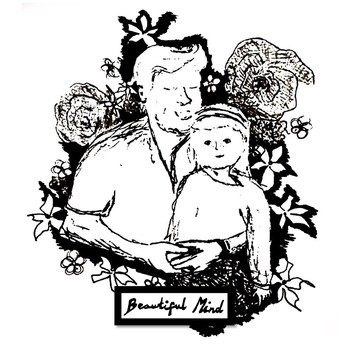 Nicola Thoms' musical career has scarcely begun, but she's kicking it off in an auspicious fashion with the high quality single "Beautiful Mind". She's harbored a passion for performing since her earliest days and attended the Brit School of Performing Arts at the astonishing age of sixteen. Since her graduation, Thoms has continued to pursue her training and complete a music degree offered through the Institute of Contemporary Music Performance in May of 2015. "Beautiful Mind" reflects influences steeped in soul and R&B music as diverse as Lauryn Hill, Michael Jackson, and Teddy Pendergrass, among others. She brings a strong streak of the personal to her art, as well, that gives it a different spin in a genre seldom distinguished for its lyrical inventiveness – she writes about personal experiences with distinctive style and a signature attention to detail setting her apart from the pack.
Much of the song's instrumentation is centered on synthesizer, keyboards, and electronic percussion, but these sounds possess every bit of the same warmth we associate with more traditional instruments and prove quite suitable for establishing the groove "Beautiful Mind" relies on, in part, for its success. The percussion is particularly important and effective as it helps create the bulk of the song's shape and reinforces the changes and turns unwinding during the performance. It sets a mid-paced, relaxed tempo that's built to work deep inside the pocket and accents the song's other soulful elements quite tidily. There's an occasional synthesizer wash coming along the way, but the musical arrangement definitely observes a level of restraint that enhances the song overall. It's a little surprising that the song runs nearly four and a half minutes, but it's definitely not too much of a good thing and listeners will instead find themselves surprised by the lengthy running time considering how concise the listening experience feels.
https://en-gb.facebook.com/nicolathomsmusic/
Thoms' vocal has maturity beyond its years and a cool confidence born from skill and a clean vision for performing the song. Her strong connection to the lyrical material strengthens her connection to the song, unquestionably, but it's just as clear that Thoms would prosper covering other's material as well. She has the rare interpretative gift of not merely hitting her marks, but getting under the skin of a song and dramatizing even the most personal of experiences in a way that makes them accessible for all. Drawing from the pages of her autobiography for this song carries certain risks, but she's canny enough of a writer to not make the experience obscure for her audience and, instead, emphasizes elements common to everyone's lives. The maturity of the performance is crystallized in her phrasing and the patience she shows in treating the words with immense sensitivity in order to maximize their effect. Nicola Thoms' "Beautiful Mind" will create quite a buzz for this talented young performer and it's certain to be far from the only achievement we'll be noting about her professional career; even brighter days are just around the corner for this artist.
By – Laura Dodero