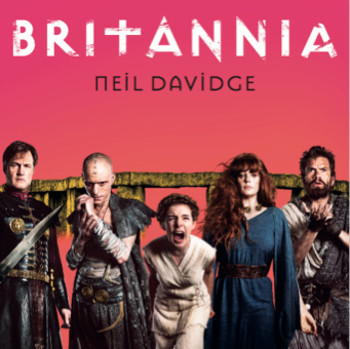 The soundtrack to the highly anticipated new Jez Butterworth drama Britannia has been released today, following the UK launch of the series on Sky Atlantic and NOW TV last night.
Set in 43AD, the drama follows the Roman army as they return to crush the Celtic heart of Britannia, a mysterious land led by warrior women and powerful Druids who claim to channel the powerful forces of the underworld. Like never before, the nine-part series tells the story of the emotional and physical power struggle between three tribes: the Druids, Celts and Romans, who battle for the heart of Britannia. Starring David Morrissey, Kelly Reilly, Zoë Wanamaker and Mackenzie Crook, Britannia launches to great critical acclaim.
Complimenting this on-screen spectacle is the stunning score by Neil Davidge, co-writer, producer and key sonic facilitator on the lauded Massive Attack albums Mezzanine, 100th Window and Heligoland. It was Neil's stately, cinematic sound – together with his longstanding affinity with visual mediums – that lent his scoring for film, TV and advertising an air of inevitability.