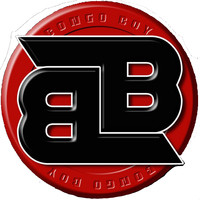 Conceptz employs a playful retro-referencing sound with "Break It Down". Reminiscent of Jurassic 5's highly articulate carefully considered flows, the song rushes by in a fantastic blur. Quite thoughtful Conceptz create a myriad number of stories to explore in exquisite detail, proving to be deft storytellers.
"Nothing's Rights" shows off the sweet sounds of Kristy Chmura's folk-inflected vocals. The song embraces a spacious elegant approach as it neatly embodies a gorgeous mix of classical and chamber pop. Lyrics focus upon a lingering sadness, lending the track a mournful aura.
Introducing itself with the long-lost sound of the dial-up modem, Dark Rouge Park embraces a classic industrial vibe with "Cyber Date". Vocals pour through with the utmost of passion. Powered via an infectious groove, everything works wonders.
The lush style of Alexa Friedman's "Meant To Be" is filled with love. From the nimble percussion to the sweeping synthesizers, all of it comes together with tremendous warmth. Optimistic to its very core, the song radiates hope.
Referencing video-game soundtracks with such ease, Conceptz utilizes a light touch on the sunny "Grind Mode ft Styles P.". Melodies perfectly mesh with the lyrical mastery. Flows are solid as they swirl about with such ease.
Energetic grooves and melodies gives Broke Royals' "As Long As I Can See" a majestic quality. A pastoral, almighty strength comes out of every element, from the guitars to the tribal beat of the drums. Full of wonder, the track goes for an epic scope.
Those Damn Eyes goes for a jagged, raw sound with the defiant "Give and Take". Her voice has a commanding presence. Buildups are done with tremendous precision, as the group embraces an increasingly chaotic attitude, embracing a sense of intimacy.
Site: http://bongoboytv.com/