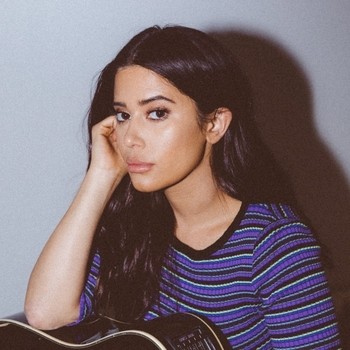 Symon has a proven record for creating summer anthems (her 2016 hit "Say" and 2017 hit "I Never Do" have nearly one million views on VEVO) and her new single "Lonely Girl" is already tracking in the Top 60 on the Female Pop Chart. As pop music's hottest rising artist, what Symon says goes. A mix between Halsey and Ariana Grande with a rebellious hint of Brooke Candy, Symon's left-of-center approach to pop music does not have one singular lane, but rather evolves with each story she tells in her songs. Combining a bit of pop, R&B, and house, Symon continues to break boundaries and push the limits of self-expression, bringing a fresh, raw, and honest perspective back to the airwaves.
In addition to working on her debut album out early next year, Symon is the co-host of SiriusXM's mega popular "Hits 1 in Hollywood" radio show with Michael Yo ("The Insider") which reaches 20 million daily listeners and who's A-list guests have included Lorde, Miley Cyrus, Kesha, Fergie, Salma Hayek, and Hailee Steinfeld just to name a few.
A true Valley Girl at heart, Symon was born and raised in Los Angeles surrounded by creativity. She has been singing, writing, and performing since her early teenage years, determined to carve out her own path in the entertainment industry. Symon began her professional music career as the lead singer of a pop/rock band, collaborating with industry legend David Foster and touring as the opening act for global superstar Demi Lovato. Knowing that a solo career was her true passion, she parted ways and signed with Sony's indie label Artbeatz, known for breaking the career of pop star Daya.