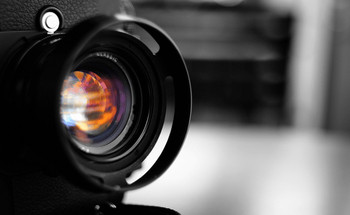 Do you love taking pictures of yourself, pictures of exciting places, and pictures of other people or just anything that deserves to be captured on film? It is time to take that hobby a notch higher and convert it into a well-paying and well-respected career – professional photography. However, it takes more than just taking cool pictures on your phone or digital camera for you to be able to confidently call yourself a professional photographer. You also should have a portfolio of your work at the ready.
There is a lot that you must do and consider before you can advance to being an Ithaca Photographer. First things first; photography is a very competitive profession in the world of arts and entertainment. If you want to make a living out of photography, this post is meant to help make that journey an easy and successful one. That said, (please) read on for some useful steps on how to become successful in the world photography:
Develop your skills – Photography is noble, and it might start out as just a simple desire but for you to make more out of it , you must start by developing your skills. So, take photography classes if need be and get help from professional photographers who are already doing well in the business. Whatever it takes for you to grow and progress, do it!
Get appropriate equipment – Now that you have the skills, it's time to get the necessary equipment for the job. Get a good camera (maybe two), different lenses for capturing differing settings and also a quality and dependable editing software. You should also get hold of the best lighting apparatus just to ensure that everything you capture reflects well on film.
Know your camera – Before you can start looking for clients, take time to understand your camera. Know where to press or even how to hold the camera. Know how to focus, and understand every error message and every setting. When the light, camera, and action moment finally comes, you should be ready to do it like a pro.
Research on photography tips online – The internet is the biggest source of information we have today. So, there are thousands of tips and lots of advice from photographers online. Just find time to research on the best photographers in your area, go through their posts (or websites if any) and grab everything that might be helpful in developing your skills.
Learn how to use your preferred editing software – There are different editing software that you can choose from. Whichever one you prefer, take time to learn and understand it. Editing software are meant to enable the photographer to be versatile. The good news is, there are special editing software for amateurs that you can practice with before advancing to the ones that professionals are used to.
Lastly, start your career – Do you wish to do weddings, or are you more of a wildlife enthusiast? Are you a nature lover, or do you prefer sports? Whatever it is that you love, start with it.