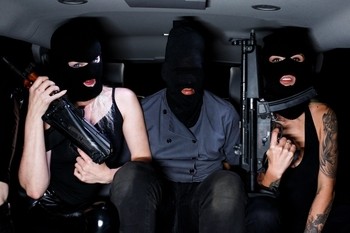 Seattle-based emcee Sly deSilva and Toronto-based Jagger James present the Paul Maxwell-directed music video for "24/7", their new single on Ghost Money Records. "24/7″ appears on Jagger and Sly's collaborative mixtape Trillions, their ten-track project that shows each emcee portraying opposite sides of America's have/have-not divide. Jagger and Sly are currently working on solo EPs for 2018 – Baby Jaguar and Land of the Free respectively. "It's the paper chase," Sly says when asked about the inspiration behind the new single.
https://www.ghostmoneyphantoms.com/
"Getting money. 24/7, 365, the hustle never stops." Jagger elaborates, "I'm the hero, working hard, struggling to get by. He's the rich, evil villain trying to push me down the wrong path. We're from different worlds, with different views, and we're always in opposition. But it's like, there's this one thing we have in common." "It's still all about the Benjamins" Sly adds.