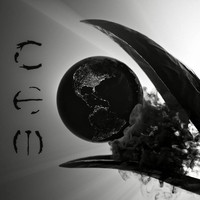 Crow Eats Man embraces a raw gritty hard rock energy with the powerful "Jaded". Reminiscent of Stone Temple Pilots' effortless cool, they rush by with tremendous fury. Fiery guitar riffs adorn the entirety of the piece while things swirl about with such majesty. With the entire piece simply propelled forward courtesy of an incredible rhythm section, the whole thing possesses incredible swagger. Lyrics focus upon relationships, their ups and down, alongside a feeling of pure unbridled yearning. Vocals have a defiance about them, one that feels so compelling, revealing details of a life lived to the absolute fullest.
Streaming Link: https://croweatsman.bandcamp.com/track/jaded-2
Not a moment is wasted for Crow Eats Man embraces the groove right from the get go. Upon this introduction Crow Eats Man lets everything simply swirl about with such intensity, as the song effortlessly incorporates a little bit of funk (courtesy of the bass) and psychedelic (via the surreal, free-form guitar work). Quite cyclical, the way that Crow Eats Man lets everything build up into a breaking point feels quite majestic. Throughout the entire thing Crow Eats Man constantly flirts with the concept of unhinged chaos. A thoughtful take on their style happens halfway through with a tremendous breakdown of their structure, before they let everything explode in a gorgeous guitar solo rising above it all. Wild and carefree Crow Eats Man lets it all careen uncontrollably as things reach a fevered finale.
"Jaded" shows off the undeniable chops of Crow Eats Man, with a sound that lingers in the mind.
By Todd Hunter