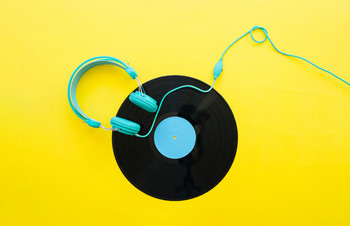 "Where words fail, music speaks", said one of the greatest storytellers of all time Hans Christian Andersen.
Music is the medicine for the soul. For thousands of years people used music for various occasions, believing that it gave special power to events and participants. Today, it is in every aspect of our lives. People turn to music for joy, comfort, love and all other sentiments. And it's all possible due to new technological advancements.
You'll hear music lovers swearing that music from a record has a more profound sound than the digitalised one. Some believe that live sessions are better than recorded ones, while others consider the Beatles the gods of music. Be that as it may, everyone wants to have access to music and the modern age has made it possible with smartphones and streaming websites.
Spotify
One the most praised music streaming websites is Spotify. The polished design and integration with Facebook have proven to be an excellent start for this platform. It officially launched in 2008 and is available in most parts of the world.
Users can create and share playlists, as well as publish tracks on social media. In mid-2017, it counted 140 million monthly users and 60 million paying subscribers. However, free account users have a limit on how much music they can stream, while prices apply for Premium and Family subscriptions.
SoundCloud
SoundCloud is an online audio platform from Berlin. It lets you upload, record, promote and share original music. This is the perfect place for indie music, but the only thing you'll find here is what the users have uploaded.
However, some famous artists may upload a song from their upcoming album. Otherwise all is mostly from the independent music scene. But don't underestimate this platform because of this. There are some pretty amazing artists and you'll certainly find something to catch your ear.
Musicovery
Musicovery will brighten up your day with its lively design and colours even before you start looking for your preferred music. The best thing about it – it lets you pick the music based on the mood. First, you choose the mood: from dark to positive, and energetic to calm. Then you select the genre and decade.
You have to register on the website to use the shuffle option and choose songs. But the really amazing thing is that you can even include "dancing" in your music search.
Google Play Music
In 2011, Google Play Music started off with a beta period and was launched soon afterward. Standard account users can upload and listen to the limited number of 50,000 songs, while All Access users can listen to any song from the Google Play Music catalogue.
A great option is that you can listen the music offline on your mobile app. Otherwise, you have to access the music section on the Google Play website.
Amazon Music
Amazon Music was the first store launched in 2008 and was previously known as Amazon MP3. At first the music was sold without digital rights management, but today it's mostly watermarked. After the US, it was available in the UK, Germany and France respectively. In 2011 it launched Amazon Cloud Player in the United States.
Besides buying music, you can also stream it. Prime Music, which offers unlimited streaming with limited access to the catalogue, has been available since 2014 for Amazon Prime users. On the other hand, Music Unlimited has been available since 2016 and offers access to the full catalogue.
iHeartRadio
iHeartRadio is a free Internet radio founded in 2008. Since 2017 it has been a music recommender system and represents the network of US radio stations. It offers on demand service and is the only one that lets users save and replay songs from live broadcasts, which requires a paid subscription.
This platform is a famous brand because of the festivals it organises, and iHeartRadio Music Awards with celebrity participation and over 165 billion social media posts. It has also organised highly attended concerts in Los Angeles and New York.
Whisperings: Solo Piano Radio
Being an independent musician is not as easy as it seems. After all, you need to publish your music somewhere, too. Whisperings: Solo Piano Radio is the perfect place for those who create and play piano music. Founded by David Nevue, composer and pianist in his own right, in 2003 for promoting the music that he loves.
This is a wonderful project which gathers several hundred piano artists and over a million fans from all over the world. Streaming Whisperings piano concerts which promote the music and talent of three to four artists will certainly increase piano sales, while Whisperings Solo Piano All-star Concert is held annually with 15 artists performing in this competition for the Album of the Year award.
Finally
Mood and music will always go hand in hand. But unlike in the 1980s when you used a walkman and carried AA batteries everywhere, today this commodity is normal and usual. It's practically hard to imagine the world without listening to music when you want to and feel like it.
Also, it's commendable how many streaming services offer an opportunity for young artists to find their voice. Such platforms are important for those who plan to pursue this talent since they get to be assessed by their peers. And it also gives you a chance to hear some new musical styles and temperaments.