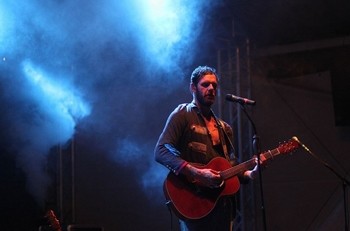 For any band, getting ready to head out on tour is exciting. Being able to play their music before thousands of fans, visiting different cities, and earning a nice income along the way all add up to the experience of a lifetime. However, to make sure the tour goes as well as possible, there are certain details any band should pay attention to before hitting the road to entertain their fans.
Have Enough Songs
When you're preparing to hit the road playing one venue after another, make sure you've got enough songs to give at least a one-hour performance. For many bands, cutting an album before starting a tour is a smart investment in their career. Not only does it give them plenty of songs to play, but also credibility and another way to make money.
Have a Well-Organized Travel Schedule
Since you'll be on the road for a period of time, having a well-organized travel schedule is a must. This includes knowing the routes to each stop on the tour, as well as making sure hotel reservations have been made before leaving. After all, the last thing you want the night before a big show is to find out you've got nowhere to stay.
Check Your Van's Brakes
Because you're going to be on the road for a long time, it's smart to check over your van before leaving. Some companies, like Top Value Service Center, know that you should check the brakes to make sure they are in good shape. If needed, get any repairs made before starting on your magical mystery tour. If there's one hassle you don't need on the road, it's having your van break down in the middle of nowhere, leaving you stranded and unable to perform for your fans.
Purchase a Trailer
Along with having a van that can seat 12-15 people comfortably, it's also important to purchase a trailer that's large enough to hold your luggage, instruments, and other equipment. If possible, buy one that's new, since you'll know it will be in good condition. But if funds are tight and you're in a pinch, try to buy a used one that has been used as little as possible, since this will lessen the chances it will break down while you're going from city to city.
By making sure these checkpoints are taken care of prior to starting your tour, chances are good you'll not only have few if any unexpected problems, but also be a hit with your fans.