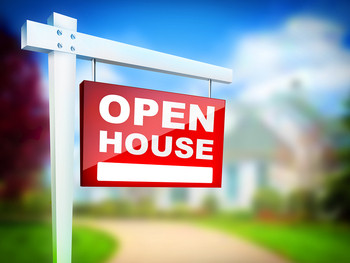 Open house is a highly debated issue in the real estate industry by both homeowners and real estate professionals. Some sellers always insist that having an open house will help them sell their homes faster while others don't want to hear anything to do with it. The same thing applies to realtors. So, the big question is; should you have an open house if you're selling a home or should you avoid the idea? Any side of the query has both positive and negative outcomes.
In this article, we evaluate some of the pros and cons of having an open house while you're selling your home.
The Pros of Open Houses Open Houses Attract Buyers Who Don't Know About the Home Buying Process
Most home buyers aren't familiar with the home buying process. They usually require proper guidance, tips, and professional advice throughout the buying process. In some cases, the buyer may not even know whether to use a Saint Laurent real estate broker or not. A potential advantage of deciding to hold an open house is a possibility of attracting potential buyers who don't know how to start the home buying process.
All are Welcome
Open houses don't accommodate prospective buyers only but also realtors who may want to collaborate on the sale of a home and provide ideas on how to sell the home faster. Typically, homes sellers have to deal with three parties during the selling process; first are the brokers, the buyers and the bank. If you can't sell the home to all these three communities, you may never succeed at selling it.
Provides Extra Exposure
The most significant task of a real estate agent is to ensure that their clients' homes get enough exposure. The chances of selling a home become slim if there isn't maximum exposure and strong marketing. However, open houses provide the much-needed additional exposure of the home. It doesn't matter whether you're using newspaper ads, street signs or internet ads but the idea usually lead to additional exposure.
Open Houses Offer Convenience
Typically, open houses are a place where a prospective buyer can come in any time from off the street. Open houses persuade anyone who doesn't know about the process of buying a home into acquiring a suitable home. An open house can also be suitable for sellers since they spare a few hours during the day and request anyone who is interested in the home to come and check it out.
Cons of Open Houses You Attract Many Unqualified Buyers
The first step in the home buying process is usually obtaining a mortgage pre-approval. The most significant disadvantage of holding an open house is the possibility of unqualified home buyers visiting the home. As much as you may not wish those people who can't afford to buy a home walking into your house, you don't have any means of screening the attendees to determine qualified and unqualified buyers.
Security Issues
Letting strangers in off the street to walk around your home carries some potential security risks. Although a majority of the people will come to view the home and learn more about it, some may come with hidden motives. The problem is that if you're holding an open house, then you allow anyone to come in including people who may be looking for security weaknesses and extra access points.
Nosy Neighbors
Open houses usually attract inquisitive neighbors who just want to see your house and compare it to their own. Open houses also attract lookie-loos who visit your home with no intention of purchasing it.