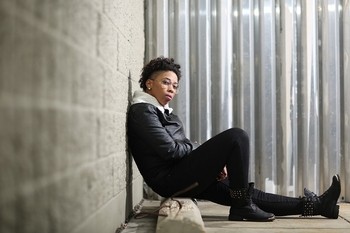 Chart-topping Female MC, T BARZ is gearing up for the release of her sophomore single, "DUNNO WHY" featuring vocalist Natalie Garcia. The laid-back single will be available at all digital retail outlets on Friday, December 22nd, via the BSE Recordings imprint. T BARZ is coming off the heels of her successful chart-topping #1 Rap/Hip-hop single, "Flexin". "FLEXIN" spent (4) weeks at #1 on the Amazon.com Rap/Hip-hop singles charts.
"DUNNO WHY" was written and produced by T Barz, Lou Humphrey and Maskerade Beats. "This song was inspired by being a lil' girl that never really understood the ins and outs of my father in my life. While others called him a crook, to me he was Mr. right. He was not always there, but in my eyes he could do no wrong, until I got older and realized otherwise," mentions Barz. "Still until this day, I don't understand the stray in the relationship as he is around, but we only really communicate once a month if that…I just "Dunno Why", she adds.
T BARZ will kick-off her national promotional tour in January and stops will include; New York, Philadelphia, Washington DC, Chicago, Birmingham, Atlanta, Chattanooga and Montgomery, just to name a few.