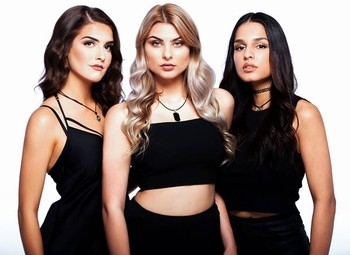 Mischief won Best Pop Song at the Australian Independent Music Awards while iHeart Radio tapped the group as one of the Top 5 Aussie acts to watch.
The momentum has grown with national premieres and interviews on radio shows HIT AU (The HIT Network), Nova Confidential (NOVA), Planet Oz (Kiis FM) and The Kyle and Jackie O 'A' List Show (iHeart Radio) and their debut music video also landed a premiere on [V] Hits.
The 3 piece group from Queensland burst onto the music scene in 2015. After a year of experimenting with their sound and gaining early radio support, the girls partnered up with producers Michael Paynter and Michael DeLorenzis of M Squared Productions. The team have produced an impressive debut EP featuring multi-layered EDM soundscapes with lush vocals and classic pop hooks; channelling the energy of artists including Sia, Zara Larsson, Ariana Grande and Selena Gomez.
The title track; OBLIVION hits and kisses at the same time, with a driving beat and dreamy vocals luring you into a killer chorus complete with massive drops and crowd-inspiring shout-out hooks.