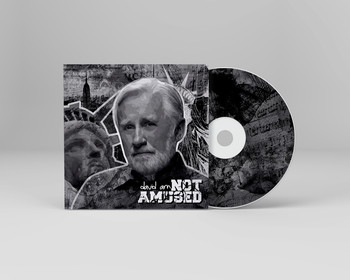 Fans of the reclusive singer songwriter are finding delight in David Arn's latest music video, "Not Amused". Released on the U.S. Election Day, the video, produced by William Murray and Alice Teeple, is filmed in New York City and shows a sharp contrast between the world of Trump Tower and the under belly of the city.
The single was mastered at Abbey Road Studios by Alex Wharton (McCartney,Radiohead, Pixies) and features outstanding guitar work of Toby Wilson. This release should appeal to fans of Bob Dylan and Jeff Tweedy.
David Arn is a singer, songwriter and musician best known for his lyrical style. He currently has two albums entitled, "Postmodern Days" and "Walking to Dreamland". Among myriad outlets Arn's music has been played on over 80 US FM and college stations and has been featured on NPR stations, the BBC, and heard on Delta Airlines commercial flights. A new cd,"Recalculating, Recalculating" is forthcoming in early 2018.
iTunes: https://itunes.apple.com/us/artist/david-arn/id412628363
Director William Murray is a Brooklyn, NY based freelance Producer / Director / Editor specializing in effective, compelling music videos for the city and beyond.
Alice Teeple is a freelance photographer / art director / multimedia artist in New York City, with several music video director credits.