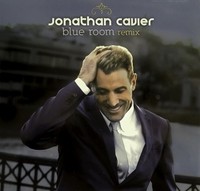 Originally hailing from Northern California, Jonathan Cavier is a renowned singer and song composer who has been producing creative pop music for quite a long time now. Cavier merges the various styles of pop and rock music to create a unique quality melody of his own. His new album 'Blue Room' released in 2017 brings another melodious creation of his own unique blend of pop music styles.
Cavier had started the initial days of his musical career in Phoenix, AZ, where he performed in an atmospheric pop duo, Eye Talk, with his original name Alan Clark. Working there for ten long years he had given five albums which became massive hits and attracted audiences from UK, Italy, and Australia. With these five chartbuster albums and hundreds of mesmerizing stage show performances all over the US, Alan Clark became a familiar household name around the globe.
This was the time when Alan reintroduced himself as Jonathan Cavier and released his first solo album, 'Premier', which earned him a huge fan following from all around the World. Jonathan Cavier is a multi-talented soul who has also extended his talent beyond his musical career as a semi-professional tennis player and a member of the USTA and IFT.
With his second album 'Blue Room' released this year, Cavier offers his audience ten tuneful tracks in his special fusion musical style. In this full-length album, he merges his new pop and rock styles with his early influences of 80's pop music which is sure to allure, even more, listeners than his earlier album.
The song 'Blue Room (Remix)' from his newly released album 'Blue Room,' portrays Cavier's artistic development over the years with its catchy and powerful tune and extremely matured lyrics. The song begins with a heavy metallic structure of rich drum beats and compelling bass arrangement which evokes the ambiance for the whole song performance. Cavier is well-known for his amazing writing skills and 'Blue Room (Remix)' does enhance his writing to a more matured level.
With exceptional lyrical structure and strong background setup, Cavier gracefully glides the song in his high-pitched, appealing voice. The song composition is a simple, light-hearted melodious journey which leaves a smooth, varied emotional euphony throughout the musical endeavor. Cavier's tenor vocals further enhance the mystic environment of the synchronized, balanced instrumental association.
The song Blue Room (Remix) truthfully keeps its promise to take its listeners to a three-minute colorful world with its simple yet thoughtful lyrics, varied instrumental backdrop, and Cavier's appealing performance. The quality of the song is kept significantly brilliant like his previous album.
With the release of his second album,' Blue Room' Alan Clark, aka Jonathan Cavier, brings back the magic he had created with his first album 'Premier'. The song 'Blue Room (Remix)' to is sure to reach a lot of eager ears around the world with its amusing musical brilliance.
– Jamie William