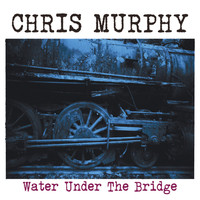 Chris Murphy is a renowned multi-talented violinist, singer, and writer who have been enlightening the music world with his engaging performances and brilliant song recordings for the past twenty-five years. He has used his expert skills to bring back the magic of age-old musical styles but with an innovative fusion of his own modern and stylish rhythmic amalgam. With a strong fundamental background, Murphy's songs encourage the creative music industry to a fresh and bright future.
Born and brought up in an Irish-Italian family near the New York City, Murphy was exposed to the exotic and eclectic tones of traditional music all around his surroundings. That was his first inspiration into dedicatedly putting his heart and soul into creating music. Influenced by the vibrant traditional melodies of Italian mandolin, Bluegrass, folk and Latin music, his songs always carries a strong foundation of the authentic classics. Further enlightened by Rock and Roll style his recent recorded songs has a touch of its enigmatic solo beats.
Based in Los Angeles, Murphy has eventually sorted his career as a teacher of guitar, mandolin, and violin. Along with that, he is also engaged in his mind-blowing stage performances and recording music for films and his own albums.
The song, 'I swear I'm going to learn this time' is a tuneful composition from the album 'Water Under The Bridge'. Murphy has shown his immense innovative skills while weaving this amazing soulful track with the indistinct tunes of jazz and blues. Murphy has efficiently used his extended years of training while he extracted the amazing tunes from the different instrumental accompaniment.
The catchy notes of the violin, chiming guitar riffs through straight but effective backbeats, the playful piano, and his confident communicative voice, collectively gives the song an amusing touch of strength and uniqueness.
After an initial catchy melodious prelude, Murphy's heavy high pitched voice comes as a stance which glides through the warm lyrics giving a playful touch to the starting verse. 'I was on my way I had some place to be' marks a simple yet strong beginning to the heartwarming harmony in a folk-inspired punchy tune.
The background supports the song ardently to glide forward through Murphy's confident vocals towards the intense chorus which switches the very mood of the song. 'I swear I'm going to learn this time' creates the beginning of the song equally inspiring and provoking at the same time.
Murphy surely has God gifted talents and this song is just another evidence of the same. The mesmerizing ethereal this song creates makes it difficult for any listener to listen quietly. The strong grip over classical tunes has helped him to efficiently tune a melody without aggregating or making it too boring. The audience is sure to love this extraordinary composition from this genius artist.
'I swear I'm going to learn this time' is a par excellence composition from Chris Murphy which is sure to engage the audience into a tale of joy and happiness behind the strength of the catchy notes of the associated background score. This album will sure rejuvenate the magic of elegant classical setup which the new generations have almost forgotten.
– Jason Miller