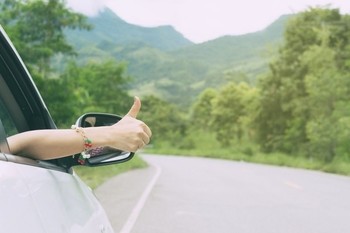 You're planning a trip in a campervan hire New Zealand. You're excited and can't wait to be on the open road again. With so much to do and so much to see, you have everything prepared and packed and you're ready to go.
But before you set off, you want to make sure that you're able to get in touch with friends and family back home whenever you need to. While you may be into the idea of disconnecting from your world for a bit, you still want to be in touch for emergencies or reachable should your family need to get in touch. How do you stay contactable when you're out on the open road?
Following are five easy ways to stay in touch while travelling:
Invest in a portable charger to keep your phone working at all times. It's important to always have your phone with you when you go on a road trip. You want to be sure to have a way to communicate should the need arise and it's nice to stay in touch with family. A way to ensure that your phone is always ready to go is to bring a portable charger with you. Keep it charged and ready for use.
While some new RV's may have a USB connection for you to charge your phone with, older campervans may not. Along with a portable charger, bring a car charger for your phone as well. While you may never need to use them, it's much better to have them and not need them than be wishing that you had a way to connect and not have the means.
Install apps on your phone that help to make it easy to stay in touch while on the road. There are plenty of apps that can help to make it easy for you to stay in touch while you travel abroad. WhatsApp allows for texts and calls between phones from different countries without charging you the rates that normal phone texting would. There are some apps that work as some type of radio and these are important to have for emergency use when you don't have phone service or WiFi.
A great example of a messenger app that helps you to stay in touch without data or internet is FireChat. It can help you to reach out when you need to during emergencies or at least provide friends and family an alternative way of communicating when you seem to be out of phone range or without a WiFi connection.
Purchase a SIM card in the country that you're visiting. While you may want to use your phone while road tripping abroad, it may cost you an arm and a leg. In order to avoid charges that will come up with international phone use, invest in a SIM card at the country you are traveling to. This way, you can be sure to spend less on phone use while still being able to keep in touch with friends and family.
You will want to do some research beforehand to ensure that you won't be spending too much on phone use and also how much "air time" you can get for a limited amount of money. In many countries, using a SIM card there will be extremely cheap while in others it may not be the best idea.
Only connect when you have WiFi.
To avoid the hassle of international phone charges or having to go through getting a new SIM card for your phone, only use your phone when you have WiFi connection. Plan your communication with friends and family back home for the times when you will be visiting cities where you can easily connect at a café or restaurant. While it isn't as handy as having phone service throughout your trip, it will save you money and also give you a break from constantly needing to be in touch.
Send postcards.
While this is somewhat of a one-way communication method, sending postcards is a great way to show your loved ones that you are thinking about them. It's also a fun way to stay in touch with people and give them a type of souvenir from your trip. You can include stories about your trip or send them interesting facts about the place that you are visiting.
While travelling on a road trip, it's always nice to stay in touch with family and friends to share the things that are happening, the interesting experiences you are having, and photos of your trip.
It's also a great way to stay safe while road tripping in a camper van hire New Zealand. The following tips can help you to stay in touch with those you care about. Fortunately, in these days communication is easier than it has ever been.