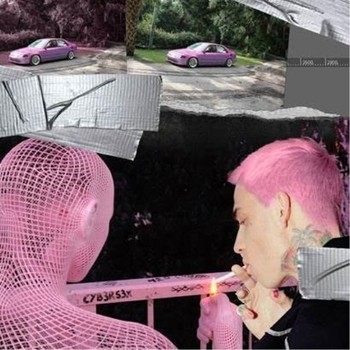 cybersex, the new album from singer, songwriter, and producer blackbear — is released today, "Cyber Monday," on Beartrap/Alamo/Interscope Records and is now available via all digital retailers.
"If you haven't heard yet of blackbear, now's the time to start paying attention," said TIME Magazine, which also called him "a versatile artist on the rise." Several tracks from cybersex — "santa monica & la brea," "up in this" with Tinashe, "bright pink tims" feat. Cam'ron, "playboy shit" feat. Lil Aaron, "Gucci Linen" featuring 2 Chainz, and "g2g ttyl" feat. THEY. — have been released in the weeks leading up today's album release.
blackbear (born Matthew Musto) has released three previous independent albums, Deadroses, Help, and digital druglord, along with a self-titled Mansionz album. He has collaborated with such artists as Gnash, G-Eazy, James Blake, Machine Gun Kelly, and Linkin Park, among others. The original version of his single, "do re mi," from digital druglord, has racked up more than 129 million streams on Spotify and was the first blackbear track to crack the Billboard Hot 100. A remix of the song featuring Gucci Mane was released in July and has over 60 million streams, while its video has amassed over 40 million views. It is currently No. 5 at Rhythmic and No. 26 at Top 40 radio.