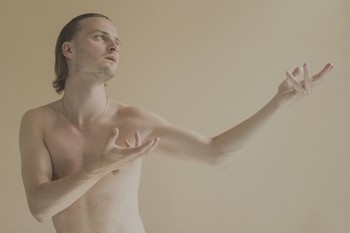 The debut album from Schultz & Forever has been a long time coming, but Jonathan Schultz (the man behind the musical moniker) has spent the time exploring and delving into his artistic core. The writing process has been free, wild and joyful.
Schultz & Forever's three EP's to date have each been a creative leap – a stylistic jump from release to release. The debut album is no exception – here Jonathan Schultz' voice unfolds theatrically in contrast with the low-key, slacker singing of the previous EP, Broadcast Dynamics. It's yet another chapter in Schultz' development, and includes one of the songwriter's most catchy songs to date: Backwards, which Stereogum, described as "A dramatic track that is also a hell of a lot of fun".
Grand Guignol, 'the theatre of the great puppet', sounds virtuosic and neither voice or single instruments are hidden – everything is clear, hand-played and tight, but it's existential conflicts and feelings that are being dealt with. The entirely private is revealed in a very immediate way.
In the video to Backwards, Schultz is a croquis model: "I wanted to show, in a naked and honest way, who I am at this point in my life – and I feel that I've become a man since my last release." he says. In this way, the video works as a metaphor for both the single and the entire album with its croquis positions and movements that symbolise death and rebirth.