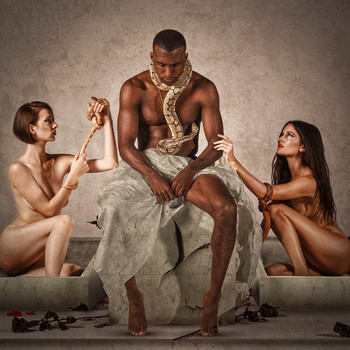 300 recording artist, Hopsin has released his 8th studio album, No Shame, which is available at all digital music retailers and streaming services here.
No Shame is a visionary compilation of 17 tracks recorded and produced by Hopsin. Leading up to the exciting album release, Hopsin has released numerous music videos like "The Purge" and "Witch Doctor" for his fans, who have been inquiring about the rapper 2 year-long break from the music industry.
One of hip-hop's most talked about lyricist celebrated the release of No Shame by hosting 6 listening parties, in 6 different places around the world, within 6 days. Hospin greeted fans from Amsterdam (11/16), London (11/17), New York (11/18), Toronto (11/19), Denver (11/20), and Los Angeles (11/21) with an exclusive listen to the album and a mind-blowing performance.
No Shame marks Hopsin's first release in since his widely acclaimed 2015 album, Pound Syndrome. Since Pound Syndrome, Hopsin has evolved as a man and came to terms with his past and this new album reflects that.