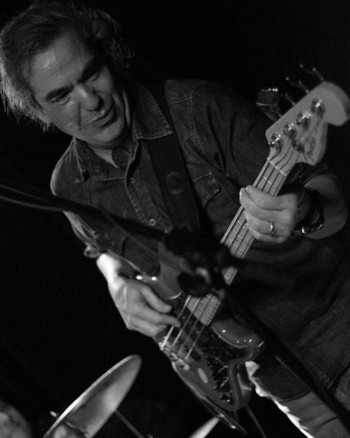 So here we are on Thanksgiving morning all ready to eat, drink, music, family & football. We have on here no stranger to @skopemag with Ed Roman. Ed is based north of Detroit in Canada and he is always so fun & candid with us. He is riding high with an impressive 2017 and is not slowing down for 2018. Before we go into a turkey induced food coma today join us and Ed Roman as he talks new music, the album 'Red Omen', gardening, and so much more!
Skope: Where are we talking from today and what are your holiday plans?
Ed Roman. You are talking to a Canadian boy from the great White North EH.. holiday plans thus far are to spend it with family and friends as much as I possibly can. Time is precious…
Skope: As we enter a new year what are you most proud of doing in 2017 and hope to achieve in 2018?
Ed Roman. It's been an amazing year and my latest album Red Omen received so much attention, accolades and I am proud to say radio airplay on over 400 stations worldwide. I'm most happy to be able to connect with people all over the world and of course a new project I am working on called "A Recipe For Perpetual Spring" is in the works. I hope to have some new material for people by the spring of 2018..
Skope: What is your main project(s) you are promoting and got any links we can take a listen?
Ed Roman. Absolutely and thanks for asking. I have most recently released a lyric video to YouTube for a single entitled Red Omen. It is the title track from my most recent album and I am happy to get this new titbit out there. My vision is to have an animation group put together a full length video for this song. Any takers please message or email my manager Michael Stover at MTS management. You can check out the latest link at:
Skope: When you consume music what is your preferred method such as CD, Youtube, Pandora, etc?
Ed Roman. Well those are all very contemporary 21st-century methods but lately over the last couple years I have made a return to vinyl! I love having the connectivity to the music in a completely different way. It conjures a sense of nostalgia and at the same time is a wonderful way for you listeners to support artists in a bigger way..
Skope: When you are not making or promoting music what else do you have going on?
Ed Roman.. I'm a green thumb!!!
At this time of the year you can't do much outside as far as growing things in Canada are concerned. I have set up a little greenhouse in my garage and over this winter I plan on growing some spinach, tomatoes and perhaps some peppers. I find a close relationship to my art form and gardening as they are both about nurturing an idea and following through with what it requires of you.
Skope: What is coming up for you & where can we follow you online?
Ed Roman.. I must say thank you so kindly for having me today and allowing me to express my views. I greatly appreciate your love and support and can't thank you enough for the opportunity. As I mentioned I am working on a new project "A Recipe For Perpetual Spring" and many new singles will be released in the spring of 2018.
Please pick up my latest album RED OMEN and all my other Titles. They Make Fantastic Holiday Gift!
Red Omen by Ed Roman
https://itunes.apple.com/ca/album/red-omen/1118673318
Letters from High Latitudes by Ed Roman
https://itunes.apple.com/ca/album/letters-from-high-latitudes/1276018826
Oracles & Ice Cream by Ed Roman
https://itunes.apple.com/ca/album/oracles-ice-cream/442994210
You can follow me at http://ww.edroman.net and become an Ed Head TODAY.
Stay Golden Pony People…