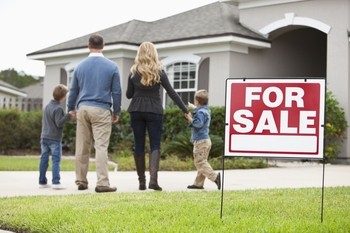 Buying a home is presumably the biggest decision one takes in life. It takes a lot of consideration including pricing, realtors and of course the house itself. Real estate is a vast industry. To make the right choice, you need to have in-depth knowledge of the market. That is why you need to know some relevant facts before you start searching for your right home.
A Realtor is Important
There is some general hesitation about attaching a realtor. That is because people want to avoid paying the extra bucks which the realtors charge. However, you need to understand that the realtors know the market. They also know how to deal with the sellers. Besides, it is the sellers who pay the money, not the buyers. Realtors are specialized agents who will help you find the right home at the right price.
Documentation is Essential
An expert from Phoenix Property Buyers will tell you that home buying is signing papers. That is true because you will be loaded with documentation which needs your signature. Your task is to read through these documents and understand before signing them. Without knowledge, you might not be able to understand what's being said in the papers. Due to this, you will need an expert on your side. Someone who knows the market will be able to assist you in this. For the sake of proper documentation, you will need an expert realtor.
Think Long Term
Looking for the dream home is natural. However, you would not have to buy what you see today. Before buying that home, make sure to sit back and ponder your plans. It is essential because once the first payment is down, you will not find time for this. Are you planning to change job? Are expanding your family? Think about it when you are considering buying a home. Everything should come into consideration when you are purchasing that home. Make sure that you will be in that house for next seven years. If no, you should not invest in that house.
Look In-Depth
The paints are pleasant to look at. However, remember that paints can be fixed anytime. It is inexpensive tasks. You need to look beyond the color of the walls. See whether everything is in good order or not. If you have to revamp the kitchen or bathroom after moving in, you would be paying a lot of money. You need to avoid it by exploring the house properly.
Can You Afford It
While that might sound like a harsh reality check, you still need to consider this thing. Before buying your home, you need to think whether you are going beyond your means by purchasing the particular house or not. Always purchase property that you can afford. Do not get overwhelmed by the dazzle and shine. Later you are going to regret it.
Property purchase is a complicated task. You need to invest time to look for the right property. Also, you need to hire experts to help you make the right deal.