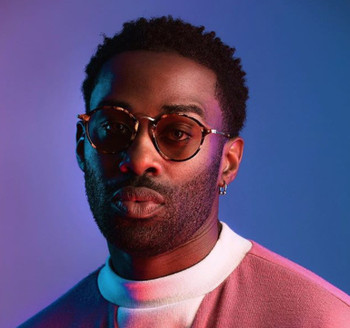 Aaron Camper, the Grammy nominated artist known for viral tracks like "Hypnotizing," (20M streams) "Blow" and "High $ Habit" has released yet another tantalizing song called "So Cold."
The gorgeous track opens with a film interlude — something Aaron has been experimenting with this upcoming project — and is packed glimmering midi productions reminiscent of 80s synth pop and Aaron's silk like voice weaving its way through song.
Aaron Camper possesses the right amount of sexy and smooth but with a little grit and grunge. He burst on the scene with his track "Hypnotizing" which has over 20M streams (and counting) but at the end of this year, we'll see Aaron putting out a debut full length album. Aaron is a prolific songwriter/performer who has written for artists such as David Guetta, Jill Scott, Diddy and has shared the stage with artists such as Justin Timberlake, Common, Chris Brown and is now carving out his own lane as one of the most talented and diverse artists in music today. His music takes high and lows, and while its just straight up good R&B, Aaron's spin on it has given him countless viral track including "Hypnotizing" and "Blow" off his debut project (released in winter of 2016/17). Aaron has been featured on Billboard, GQ, REVOLT.