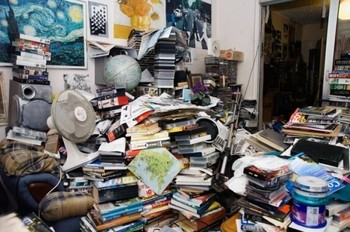 It is challenging to manage a total clutter hoarding situation all by your own. Let it be your house cleaning or commercial space cleaning, if you find something which is too much to manage, it is ideal to call in the help of professional hoarding services to take it up for you.
However, many of us may be new to this endeavor, and only realized the need for it at the last moment on attempting to start the task solo. At the first point, it becomes difficult to evaluate the volume and take appropriate decisions when it comes to a cleanup. For a novice, it becomes a daunting to choose one best professional service to be hired for your clean up needs. Let's explore how it can be done.
Why a hoarding clean up company?
By understanding the need for the situation, you need first to decide whether it is necessary to call in a professional service. Let's first see why a hoarding clean up professional service becomes essential.
An expert hoarding clean up company has custom trained professionals to handle various situations.
The staff in a professional company is more compassionate, analytical, and effective in their execution skills to avoid any hassles and prepared to give only minimal discomfort to the family.
Hoarding cleanup specialists do specialize in various cleaning situations to handle as sorting, estimating, discarding, organizing, and thoroughly clean up the clutter. They can work closely with you to decide which to keep, which to discard, which to donate etc.
Hoarding is a troublesome mental condition too which needs to be addressed with professionalism and patience. A hoarding cleans up professional will have hands-on experience and skills to manage it well compassionately.
Safety is a significant aspect when it comes to hoarding clean up, which professional cleaning services do not compromise at. A hoarder house may have hazardous materials, sharp objects, electronic wastes and many other such things. Professional hoarding cleanup services know how to treat various objects and how to dispose of them safely.
Unlike general cleaning services, hoarding cleanup is a highly specialized field.
Various services offered
It is not simply an overnight cleaning, but a full-spectrum hoarding clean up service firm offers many interrelated cleanup services, which include but not limited to.
Clutter and hoarding clean up.
Recovery, preservation, and storage sentimental and historical items.
Sorting of contents.
Waste disposal cleanup including human and animal waste.
Recycling of interior and exterior appliances.
Safely handing e-waste and recycling.
Delivery of containers for storage and moving.
Disposal and recycling of old nonfunctional vehicles.
Documentation of the process in video/photo.
Preparing itemized inventory.
Deep cleaning services including carpet, furniture, inaccessible areas, etc.
Going a step ahead, some of the professional hoarding cleanup services many also offer other add-on home improvement and repair services too as painting, carpeting, drywall cleaning, plumbing / electrical maintenance, etc. Professional cleanup services may also offer to follow up care for additional home visits, timely maintenance, and guarantee for their add-on services, etc.