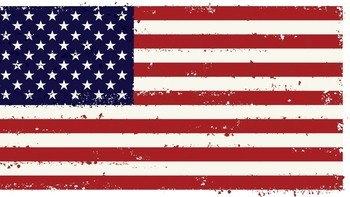 For music lovers, there is nothing better than attending a live concert with your favorite artists and if you are someone who hasn't ever attended a live concert before, well the upcoming year comes bearing pleasant surprises. The increasing trend of live music concerts has certainly caught the eyes of many music lovers with ticket sales rocketing to an all-time high regardless of the music genres.
It certainly becomes a challenge finding the best music concerts coming your way but this shouldn't deter your spirits this time around as we have collated a list of the 5 best up and coming music concerts across the United States.
1. Lana Del Ray (5th January 2018)
Whoever isn't familiar with Lana Del Ray's music. Lana is a sight for sore eyes who never fails to amaze the audience with her melodious vocals. Her style of music comes as a welcome respite amongst the growing sea of pop artists. Lana's contemporary style of music deals with themes of heartbreak and love with film noir visuals and sounds. The beautiful singer is slated to travel across the United States covering major cities like Philadelphia, New Jersey, Detroit, and Chicago. Her upcoming concert in Target Center, Minneapolis will mark the beginning of her tour. Be sure to catch her live performance with friends.
2. Lorde (1st March 2018)
Lorde's arrival into the music scene has been nothing but magical. Her soulful original "Royals" released in 2013 instantly garnered a fan following for the singer who was still in her teens when the song first released. She also became the recipient of many awards like Grammy Awards, MTV video music awards, Billboard Music Awards etc. Lorde first came into notice in 2012 and was signed subsequently the next year in 2013 with Universal. The 20-year-old has been on a worldwide tour since 2017 covering New Zealand, Australia and finally, will be setting foot in the United States on 1st of March 2018 in BMO Harris Bradley Center, Milwaukee. How would you like to know more on the recent concerts and events around your city and country information? www.bargainhuntersblog.com provides you with that and much more through their blogs. For fans of Lorde, this would be a good time to catch her performing her songs live on stage.
3. Ed Sheeran (18th August 2018)
Ed Sheeran's name's enough to draw any potential crowd which by the way can throng to hundreds of thousands just to see him perform. Ed Sheeran's one of the most talented singer and musicians of our time and every album of his seems to just spread like a wildfire. It almost feels like that there isn't anything this guy can do. With billboard hits like "Sing, I see fire, thinking out loud" and his most recent "Shape of you" has caught the attention of almost everyone across the globe. The singer has been on a world tour since 2017 covering almost every major continent. His entourage will take a pit stop in the states on August 18th, 2018 at the Rose Bowl in Pasadena, CA. He would be performing in Seattle again a week later. For all the Ed Sheeran fans out there, this would be the perfect opportunity to capitalize on to catch this heartthrob live on stage.
4. The Killers (February 1, 2018)
For fans of indie and alternative rock, there is no better time to cherish than this. Few bands from the 2000's have risen to the forefront of pop music like The Killers. The band came into the limelight with their 2004 release "Hot Fuss" which put them right at the very top with rock bands like The White Stripes and Green Day. Their songs like "Human, Mr. Brightside, and Somebody told me became instant hits amongst music lovers. The band is seen as one of the biggest rock bands of the 21st century having sold more than 22 million records worldwide. The band recently released their fifth studio album called "Wonderful Wonderful". They have been headlining various concerts since then performing in Europe and would finally get back in the States performing on 1st of Feb, 2018 live at the Staples Center in Los Angeles, CA. You surely don't want to miss out on The Killers performing at Staples.
5.Pink (31 May 2018)
No single artist has a presence quite like Pink. Pink was initially part of an all girl's band called "Choice". She was signed by LaFace Records as a solo artist after her band disbanded in the year 1998. Pink tasted success with her very first album "Can't take me home" in the year 2000 which was certified double platinum within the states. She even went on to give two Billboard Hot 100 Top ten-hits which solidified her place as a solo artist. Her strong signature vocals remain her forte to date which has helped her sell a record 47 million records worldwide. Pink has been on a tour of the country since 2017 performing across many venues. You can catch her live this May on the 31st at the Staples Center in Los Angeles.
If you are a music buff then we have just helped you plan your musical itinerary for 2018. Plan your travels in advance. Happy music hopping.