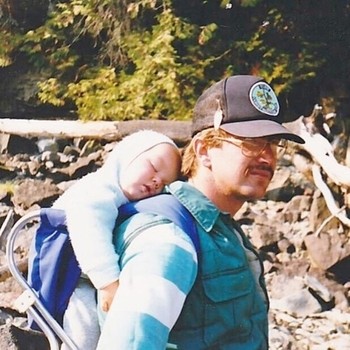 Vancouver-based singer-rapper SonReal uses his massive hooks and direct, emotional storytelling to satisfy his legion of devoted fans. Both of those qualities are very evident in "My Friend," SonReal's moving new single. Produced with spare elegance by Charlie Handsome (Kanye West, Young Thug) and Kenneth "Babyface" Edmonds, one of the most successful writer/producers in music history, "My Friend" is a loving portrait of SonReal's relationship with his father, who was the most important person in SonReal's life until he passed away last summer.
Showcasing his expressive singing voice over gently rhythmic acoustic guitar, SonReal lays his feelings bare with a display of naked emotion and vulnerability that's rare in pop music, and extremely rare in hip-hop: "If I got you I know I got something," SonReal sings, "If we ain't got time, then we ain't got nothin/If we ain't got hate, then we ain't got lovin'/If we ain't got each other, then we ain't got nothin'."
Premiered by Zane Lowe on Beats 1 Radio, who praised the song calling it "A piece of music that had to be made…it's one of those songs that become things that you add to your playlist or collection and stay with you for the rest of your life," "My Friend" is sure to tug on your heartstrings and inspire you to give your old man a call.