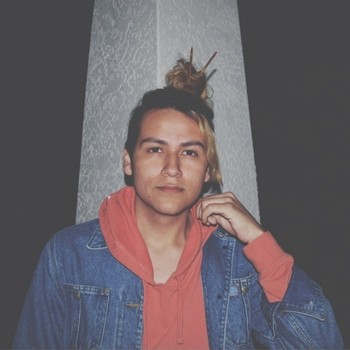 So I am here today but nursing a bit of a Halloween night hangover. Today we have the very talented musician baseed in Miami, Munreux hanging with us here @ Skoped Out. Before we get to him lets check on some music news. First up, TuneCore, the leading digital music distribution and publishing administration provider, announced an expansion of its partnership with award-winning, industry leading audio company, Aftermaster. Since April 2016, Aftermaster has been TuneCore's exclusive professional hands-on custom mastering service, led by legendary mastering engineer, Pete Doell – http://aftermaster.tunecore.com. Next up in music news today, Cinq Music, a technology-driven record label, distribution and rights-management company, has named Percy "Master P" Miller as President of Urban Music in the United States. The announcement was made by Cinq Music co-founder and President Barry Daffurn. So now lets get to Munreux, as he has the perfect sound I need for today as I sip coffee, and post & write about music. I caught wind of Munreux via his Soundcloud page and I had to have him on. Join us as we chat about AI in music, his debut mixtape, his software and equipment, and so much more!
Stoli: Where are we talking from today and are you excited for Halloween?
M: I just came back home to Orlando from seclusion in an undisclosed location working on the new mixtape and yes, I'm far more excited for Halloween than I should be. (Maybe I'm more excited for the November 1st sales on candy…hmm)
Stoli: Being you are from FL were you effected by the hurricanes at all this season?
M: Luckily I wasn't too affected. I lost power for a few hours but everything was back to normal by the next day.
Stoli: Being you are 19, at what age did you begin to see music as more than just a fun hobby?
M: Somewhere between ages 16 and 17 I became a little stupid(er) and decided a career in music was reasonable. I don't know why I thought that but I'm glad I did.
Stoli: What software and equipment did you use back in the day and how has your technology to make music evolved?
M: It actually really hasn't evolved at all. At the very beginning I used shitty programs but after about a month I Googled what Skrillex used and ever since then I've been using Ableton. In terms of equipment though, I now have a better computer and a few guitars and a good mic, all of which I didn't have when I started, because I was 12 years old.
Stoli: I am really enjoying the tracks on your Soundcloud page. How long have you been compiling all that music?
M: The xMiyajima project took about 3 months to put together, and ended up being much much different than what it was intended to be. The songs that aren't part of xMiyajima are either songs that didn't make the album( like 'Take My Time') or one-offs that I felt didn't deserve a proper release (like OMW2Japan). Man, Take My Time should've been on the mixtape, I don't know why I took it off.
Stoli: What other producers and songwriters do you admire and enjoy their music?
M: as far as production goes, Sam Gellaitry never ceases to amaze and inspire me. As for songwriters and lyricists, I really admire Matt Schulz (of Cage The Elephant) and lil Pump.
Stoli: What do you feel when the media says that artificial intelligence will make hit songs within 10 years?
M: I'm sure AI can cook up a hit or two, but to think that a computer could consistently make songs that become legitimate chart toppers is silly. There are people out there who devote their whole lives into understanding what makes a song a hit, and even if you do write a song that meets the criteria, there are still a plethora of external factors that are simply out of your control.
Stoli: Your debut mixtape 'xMiyajima' is coming out soon. How long have you been working on that and will it be on Spotify?
M: I worked on xMiyajima for about three months. It was supposed to be 1 month but nothing ever goes according to plan. The mixtape is already on Spotify, and it should be available on all other platforms.
Stoli: Will we be able to see you perform live soon and what is a live show with you like?
M: I perform live locally but not often because I'm trying to force myself to play guitar and sing simultaneously, which I'm not very good at. I think I may end up dropping the guitar performance aspect so I can focus on singing and dancing in strange ways.
Stoli: What social media outlet do you find best to attract new & current fans?
M: I wish I knew, but social media is not my forte at all. however, my more successful artist friends tell me that the best way to attract new fans is by dropping music videos on YouTube…so I'm currently working on a few videos.
Stoli: What is coming up for Munreux and where you @ online?
M: new mixtape is coming this December, along with actual dates for performances and such. I'm mostly on twitter @munreux. I recommend following, I promise you'll be disappointed.