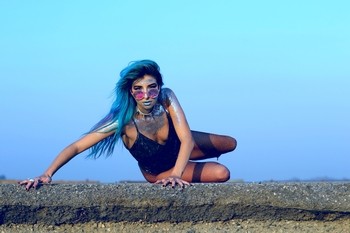 Los Angeles rising glam-rock artist, Alexa Villa, will be releasing her newest music video "Madhouse" on Friday, October 27th, 2017.
Directed by Ra Dreyfus, the music video showcases Alexa Villa's ferocity within every verse. At the onset, we are plunged headfirst into a frenzied orgy of visuals; alluring, abrasive, and exalting the fine line between madness and genius. Depicting a theatrical range, Alexa Villa takes opportunity to showcase her raw, unadulterated vocal prowess and unequivocally commanding stage presence.
Alexa Villa's contrast between bubbly pop with the angst of gam rock is what makes her so unique as an artist. Projecting a natural confidence and an admirable all-in swagger that leaves the listener truly mesmerized to every word she sings and every visual seen.