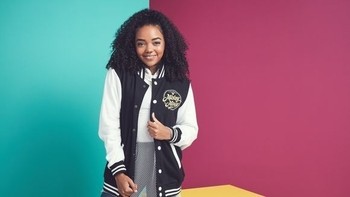 Annette Funicello, Justin Timberlake, Britney Spear, JC Chasez, and Christina Aguilera are all music icons who got their start on Disney's The Mickey Mouse Club, now the first rapper in the 40 year history of the series steps to the M.I.C., meet Regan Aliyah.
CLICK HERE 2 HEAR: REGAN ON HER GENERATION
Regan Aliyah, 18, is a fourth-generation entertainer, lyricist and MC. Drawing inspiration from the community around her, Regan prides herself on being a socially conscious artist and creator. She is best known as a member of the dance and R&B girl group Urban Xtreme, which performed on Disney Channel's Make Your Mark Shake It Up Dance Off. Regan is a dedicated community servant who volunteers with the charity, Love My Neighbor, which provides food, water, and fresh clothes to the Los Angeles homeless community.