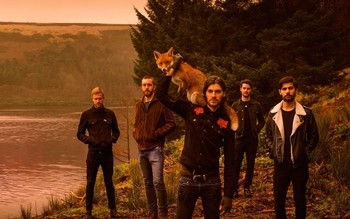 Sheffield 5-piece Wulfman Fury are finally set to burst on to the scene with their debut single 'Nightsweats', released this October 27th.
After eight months holed away writing and recording, 'Nightsweats' is the perfect introduction to the band, a driving rallying call delivered with the grit and confidence of a band who know they're on to something.
This new single was also produced and mixed by George Moran, frontman of Wulfman Fury and an accomplished session player, having toured extensively with Miles Kane and shared stages with Alex Turner and Paul Weller.